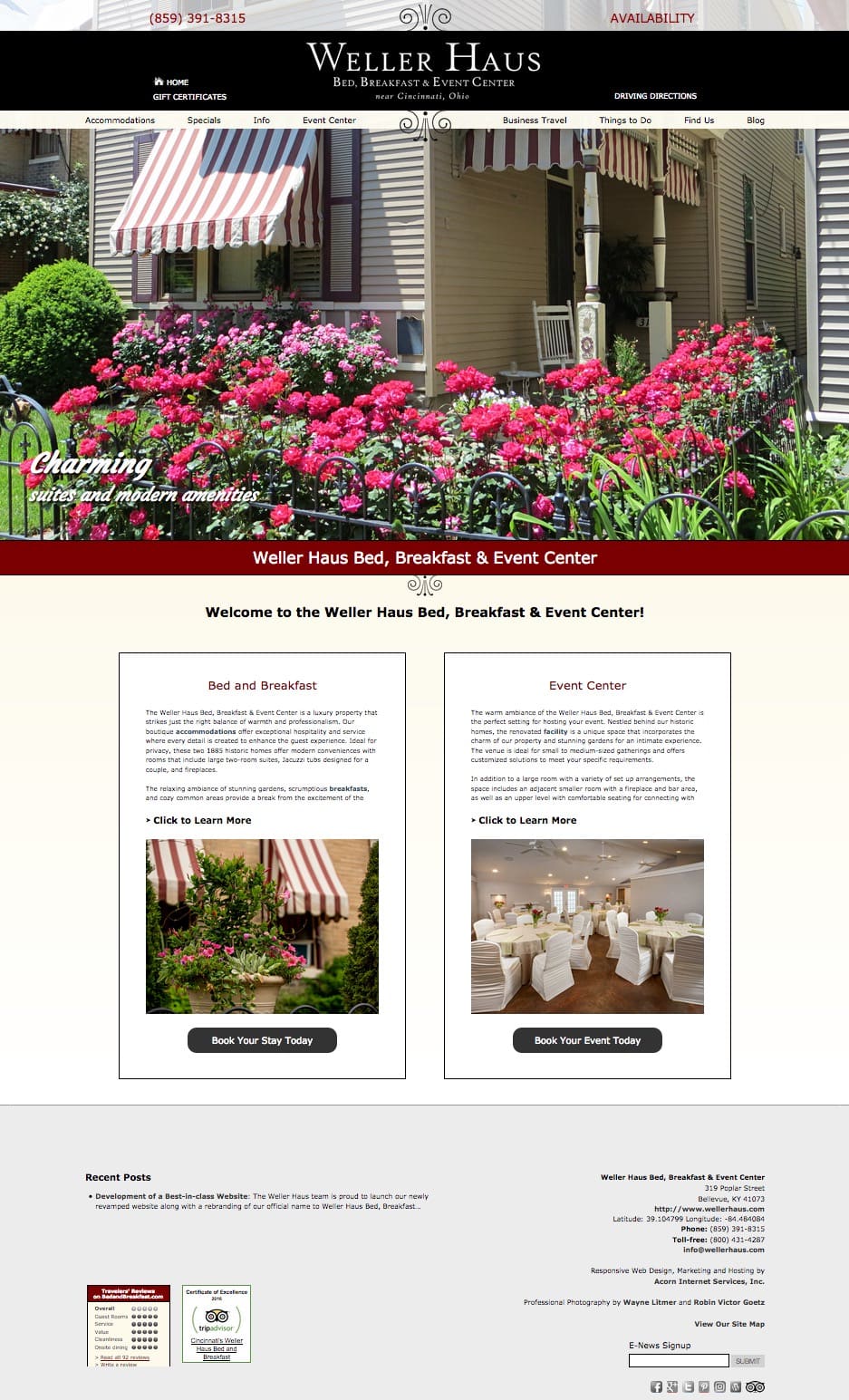 The Weller Haus team is proud to launch our newly revamped website along with a rebranding of our official name to Weller Haus Bed, Breakfast & Event Center. The complete overhaul of our website has been a year plus endeavor, in partnership with our developer, Acorn Internet Services, Inc., in Colorado Springs, Colorado. The education we've acquired along the way has been both impressive and overwhelming, resulting in a level of knowledge that will ensure our guests can easily find us on the internet and have a positive experience while using our site.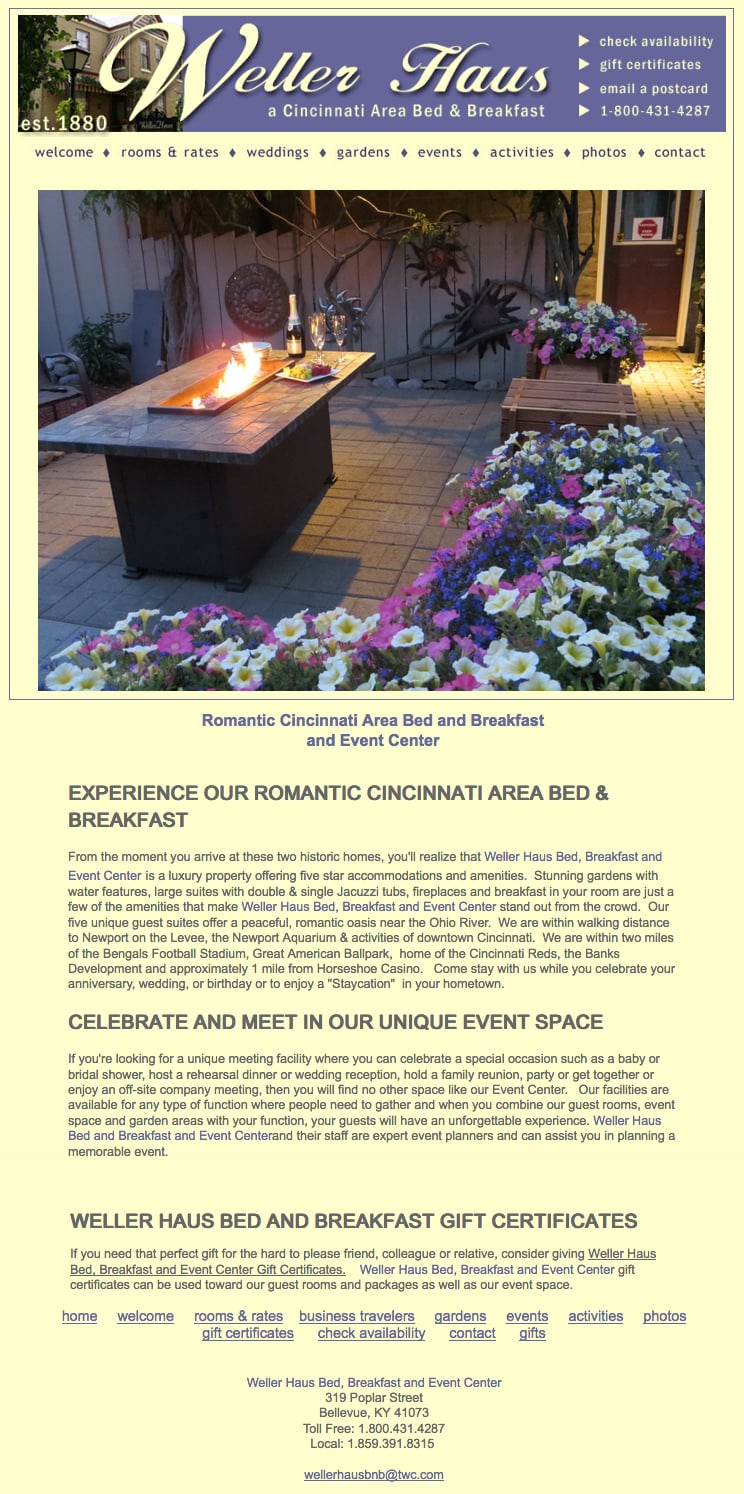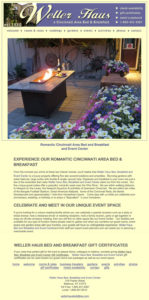 Developing a best-in-class website that is easy to navigate, reflects the richness of the Weller Haus and meets the suggested site requirements of Google for better organic rankings is a much bigger "mountain to climb" than we realized but it is definitely worth the view. We've spent countless hours on conference calls and emails with our Acorn Team, writing and rewriting text, setting up photo shoots, sending our photographer on day-long excursions around the area and sorting through hundreds of images to achieve the final result. From our vantage point, a "picture is worth a thousand words" and we amped up our photography on the new site to over 200 pictures showcasing our property, amenities and the great adventures you can find in our surrounding cities. The numerous pictures are paired with detailed text to assist in selecting the best accommodations for your needs. In addition, we've included descriptive sentences relative to each picture for individuals with low vision that may need braille or a speech program to use the site.
Another great enhancement to the site includes a more robust activity section to assist our guests in finding places to eat, drink and play in the Greater Cincinnati region including direct links to our favorite restaurants, museums, shopping and parks. After reviewing the area activities along with our continuously updated Calendar of Events, we're convinced our guests will need more than one night with us to take in everything this region has to offer. So take a moment and join us virtually by visiting www.wellerhaus.com on any of your electronic devices – or even better, should your path lead our way, please book a stay or event. We'd love to hear your comments and suggestions!