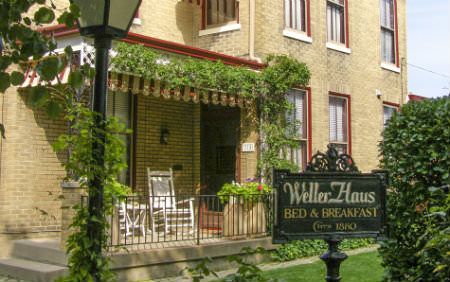 This past weekend, April 15 to be exact, we hit the official three-year mark of Weller Haus Bed, Breakfast and Event Center coming under the ownership of IZRO Properties–aka Becky & Peggy. When I sold the property in 2014, my initial impression was that I would be transitioning the business to the right people. These two are locals that had already invested in Bellevue and wanted to see this community continue to grow–and they had some wonderful ideas for the future of the property. My initial impression was absolutely correct. They are engaged and forward thinking–and the three of us have forged a great team working hard to provide an outstanding experience for every guest that walks through our doors. We have fun doing this–some days more than others–but each year we have celebrated this milestone with a night out–and this year was no different.
So, while we are celebrating our three-year anniversary, we took the opportunity to enjoy the celebration of another milestone–in the music industry–the 50 year anniversary of The Beatles album, Sgt. Pepper's Lonely Hearts Club Band. That in itself is crazy that it's been 50 years since it was released! We attended the performance of The Beatles tribute band, RAIN, at the Aronoff Theatre. Prior to the performance we enjoyed dinner at the Latin-influenced restaurant MITA'S in downtown Cincinnati.
Let's start with the dinner that took place in a beautiful setting at MITA'S in the heart of downtown Cincinnati. The architecture here is clean and modern with floor to ceiling windows as well as reclaimed wood floors. Seating was quick thanks to early 5:15 reservations and our hostess as well as our waiter both mentioned that we had called ahead with a special request on the main entrée. Nice touch. We arrived at the right time for happy hour pricing on red Sangria (yum!) and service was spot-on with a very attentive staff. As for the food–outstanding! They offer both small and large plates and an extensive wine list. We had planned to order the Paella–which is typically a 45 minute cook time–so the goal was to fill that time munching on a variety of tapas offerings.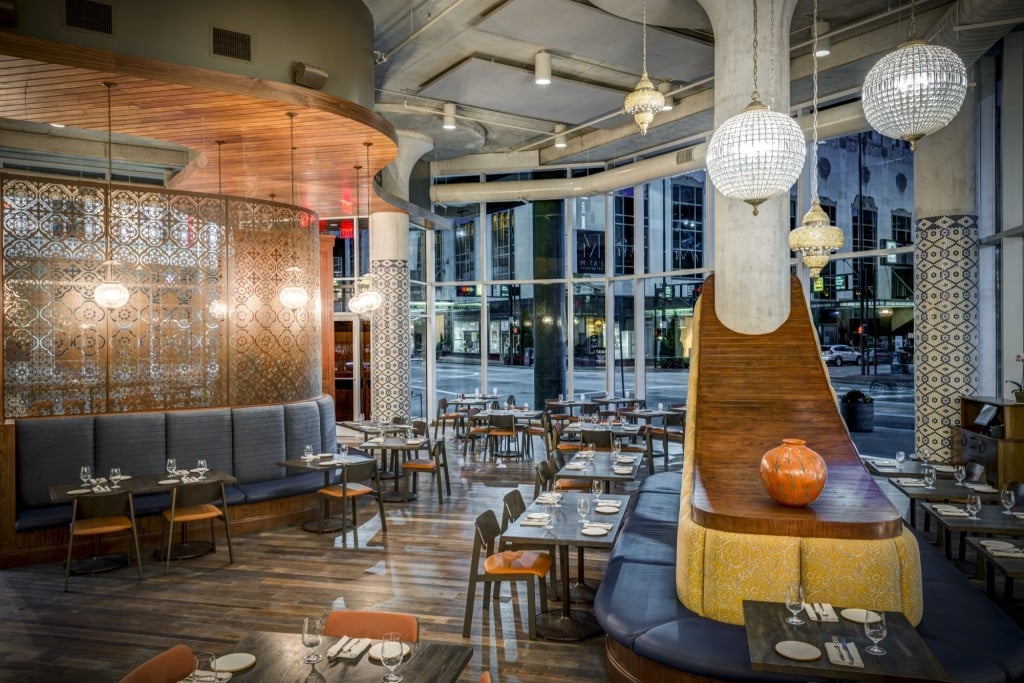 Our selections included marinated olives with drunken goat cheese, local breads with extra virgin olive oil and romesco sauce and roasted carrots/quinoa/beets topped with crushed pistachio. You can't go wrong with any of these but those roasted carrots were amazing. Paella arrived in less than 30 minutes–probably due to the early dining time– and was full of flavor! Definitely enough Paella to share for four, especially with the tapas. We passed on dessert, in fact didn't even look at the menu. But looking at it online afterward, we should have at least tried one of them and my choice would have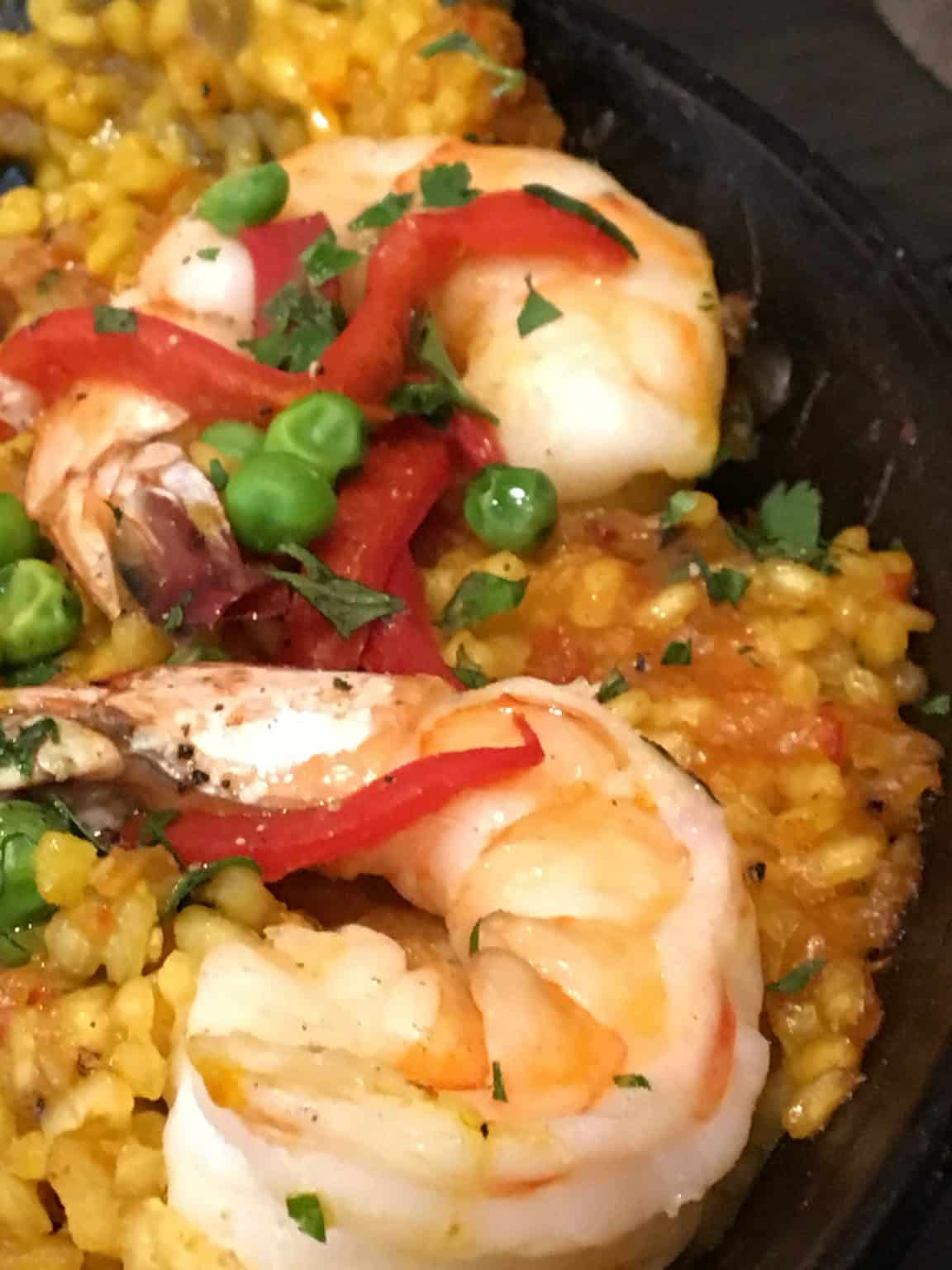 been the Pastel de Chocolate cake. We'll just have to drop in for dessert another time.
On to The Beatles tribute band, RAIN. If you're a Beatles fan, this is an opportunity to walk down memory lane and will certainly take you back to your youth, especially if you're a baby-boomer. Three generations of fans showed up for this Beatlemania, multi-media performance of chart-topping classics. Over a two-hour period, the group belted out 36 Beatles favorites starting with songs from the beginning of their career such as She Loves You, Please Please Me and I Want To Hold Your Hand through the end of their time with Let it Be and Hey Jude. And of course, there was every song from the album Sgt. Pepper's Lonely Hearts Club Band. Complete with costume's from every era that traced the groups style–which changed with their music, there was a multi-media set with high-definition screens and LED effects. Nothing mellow on these backdrops–trippy, groovy and kaleidoscopic patterns projected throughout Proctor & Gamble Hall.
Reliving the past hit home with real footage from Beatles concerts, TV appearances and interviews as well as their premiere on the Ed Sullivan show. Their concert at Shea Stadium with fainting females being removed from the venue was certainly entertaining but then we were treated with the harsh reality of that time with footage from the Vietnam War and protests. We were entertained with black and white commercials for Dippity-Do hair gel (Becky and I both admitted to actually using that!) as well as Fred Flintstone and Barney Rebel advertising Winston Cigarettes. It was pure entertainment while enjoying "blasts from the past". Unfortunately, it was only a one-night gig in Cincinnati, but if it comes to your town and you're a Beatles fan, take the opportunity to enjoy a memorable show.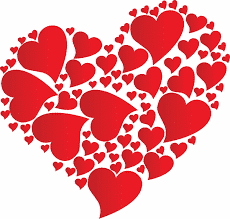 All in all, a great night and a fun evening with good friends. Speaking of fun evenings–Weller Haus Bed, Breakfast and Event Center is an awesome place to celebrate your own Anniversary–whether it's one year or 50 years. We provide a romantic back drop for your getaway and the area has a multitude of offerings for date night. Keep us in mind for your next celebration–and if you mention this blog post when you book your anniversary, we'll have a special treat in your room upon arrival.