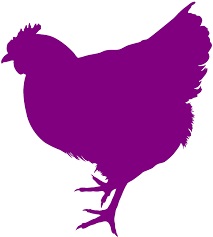 It's no secret that the three of us like to try new restaurants as they pop up near Weller Haus. First–it gives us an excuse not to cook. Second–usually, we get to share a great meal and do some future planning for Weller Haus. And third, we hopefully will add the place to our list of recommended restaurants for our guests, giving you event more choices when you're in our neck of the woods. And with that, we're going to introduce you to the Purple Poulet in Dayton, Ky.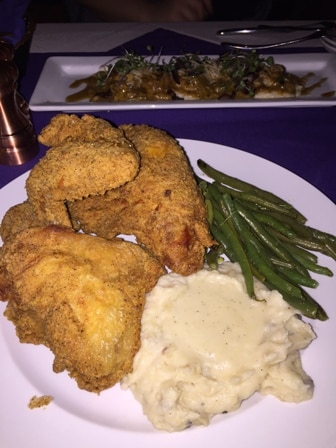 Purple Poulet, within walking distance of Weller Haus, touts their restaurant as a "southern bourbon bistro, inspired by the cuisines of Charleston and New Orleans, with an infusion of Kentucky". And, they've labeled it appropriately. In business for about 18 months, we've frequented it multiple times and have always had excellent food and service. One of their "claims to fame" is their fried chicken and while it's certainly not the healthiest thing to order it is delicious–but we are talking about "comfort food", so you do make a sacrifice in terms of healthy. The meal comes with four pieces of fried chicken, green beans (all day green beans with ham hocks), buttermilk whipped potatoes and black pepper gravy. It is made to order, not sitting there under some heat lamp, so you'll have a bit of a wait if you order it–but it's not unreasonable and it's well worth it. Use the time to enjoy the conversation along with an appetizer and selection from the fully stocked bar.
Their offering of appetizers, while not extensive, is unique. Selections include items such as Sweet Potato Beignets, Blue Grass Fondue and one of my favorites, Chef Z's Southern Pickens. This sample board offers an interesting selection and may include such items as country ham, fried green tomatoes, homemade pimento cheese, jalapeno-peach slaw and "pickled things". It's just enough to share with three and get a taste of other items you may want to order next time around.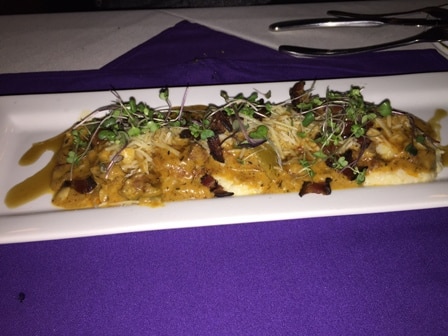 We've tried their Shrimp and Grits, cola pulled BBQ pork, southern steak frites, burgers, chicken and waffles and uptown hot brown. Each has been delicious and we've always been pleased with our choices.
The service is excellent, staff is knowledgeable, friendly and attentive and pricing is extremely reasonable. They're closed on Sunday and Monday and open 5-9 on weekdays and 5-10 on weekends. We recommend reservations as they fill up quickly. We also suggest you walk there from Weller Haus so you can walk off some of the calories you'll be consuming–and don't forget to check out the desserts too!