We're full of activity in Bellevue, KY this coming weekend, especially on Saturday June 30. For the first time in many years, Bellevue is hosting a Garden Tour and our residents and community are showing off their gardening skills within their urban yards. Homeowners in settings like ours have considerably smaller spaces to work with than our suburban neighbors, but their creativity certainly makes up for the lack of space.
There are 12 gardens (including Weller Haus Bed, Breakfast & Event Center) on this tour covering a 2.5 mile route. Not only will you experience spectacular spaces of the private homes but our community gardens are part of the tour as well. You can walk the route–but do that early as it's supposed to hit 95 degrees–or you can hop the shuttle bus that will drop you off/pick you up at key areas along the route. The shuttle departs from Darkness Brewing on Fairfield Avenue where you can also purchase the $15.00 tickets for the event. And while you're there, check out their new craft beer brewed specifically for this event–Dandelion Beer! If you're looking to relax in the afternoon, stop by Weller Haus to grab a cold beverage and listen to music by Sally Hammitt on our deck between 1-4 pm.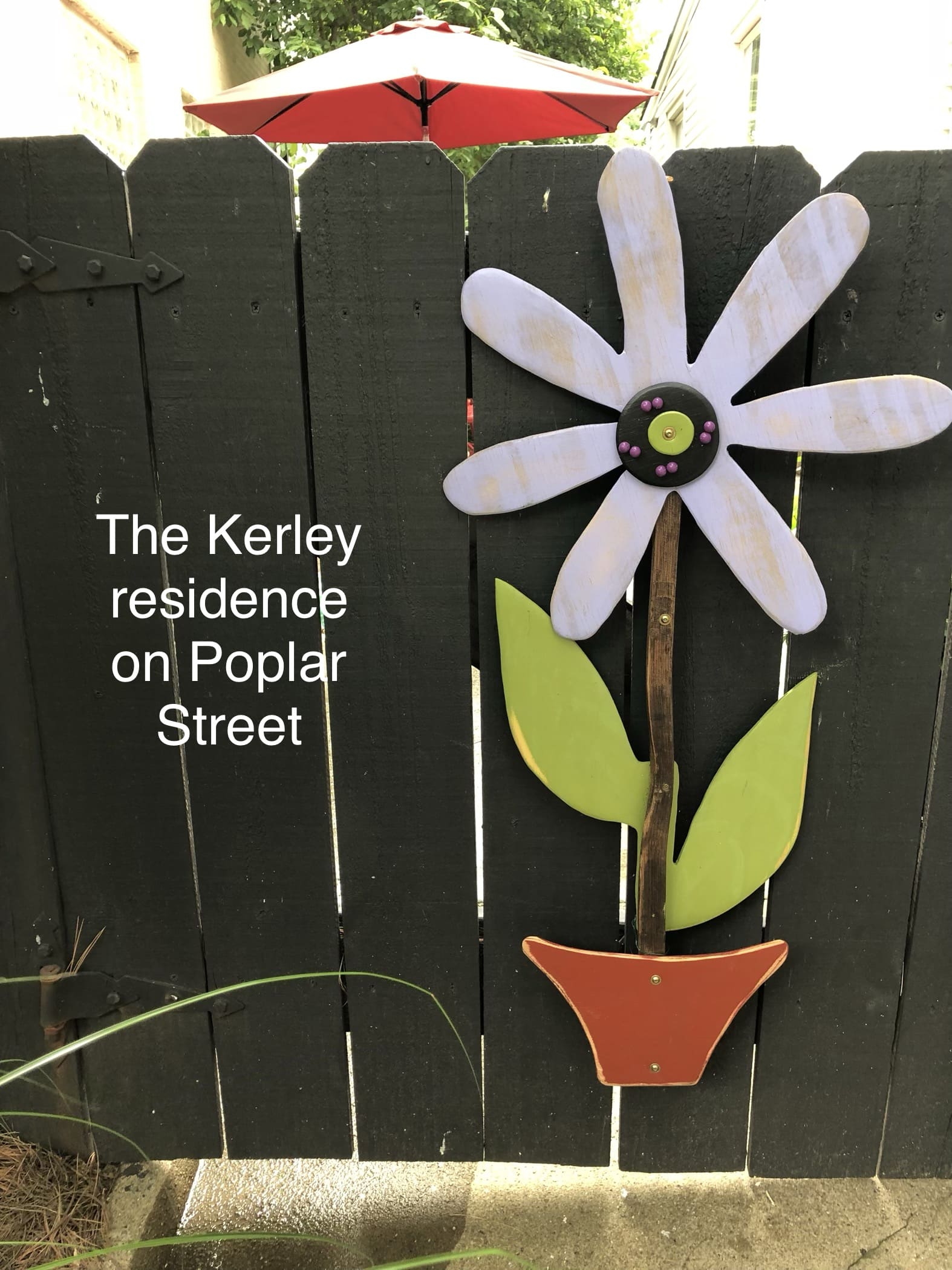 Let's not forget MayesFest, located on the banks of the Ohio River at Bellevue Beach Park. Just a few blocks away from the historic shopping district–where you might want to grab a bite at the Pretzel Shop, Elusive Cow, Bellevue Bistro, Siam Orchid, Fessler's Pizza or Avenue Brew–you can enjoy bluegrass bands. The music starts at 12:30 pm and the last band goes on at 9:30 pm.
The music lineup includes: Chelsea Ford & The Trouble, Warrick & Lowell, Salty Caramels, Wonky Tonk & the High Life, The Young Fables, The Vicky Vaughn Band and Grizzly Goats. Vendors will be at the park serving up a variety of craft beers, BBQ, desserts and Kona ice to keep you cool.
We'd love to see you around town this weekend. Spend a night or two with us on Friday, Saturday or Sunday and request your 15% discount by mentioning this blog.