The outdoor wedding season is officially over at Weller Haus Bed, Breakfast & Event Center, unless of course you are a bit of a risk taker and don't mind an outdoor ceremony in the cold and/or snow! We hosted some beautiful outdoor weddings this year along with rehearsal dinners, bridal showers, baby showers, graduation, birthday and anniversary gatherings as well as corporate meetings and we are just about booked up with upcoming holiday parties.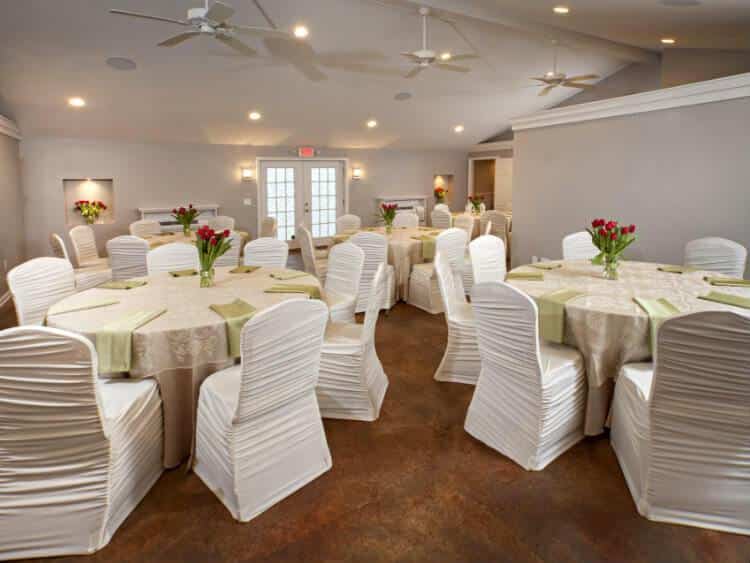 The Weller Haus Event Center is a unique venue for those that prefer to "do-it-yourself". We offer an 1800 square foot indoor facility that sits at the back of our gardens and bed & breakfast. When you rent our indoor space for an event, your guests also have access to our beautiful outdoor garden areas. This area is complete with water features, deck, patio and multiple seating areas, blooming perennials and annuals– always decorated for the seasons–and in cooler weather you have the option of using two fire pits, both with multiple seats. Unlike a traditional banquet hall or restaurant, you're not confined to the inside on a beautiful day or cramped into a small room–your guests are free to mingle inside and out.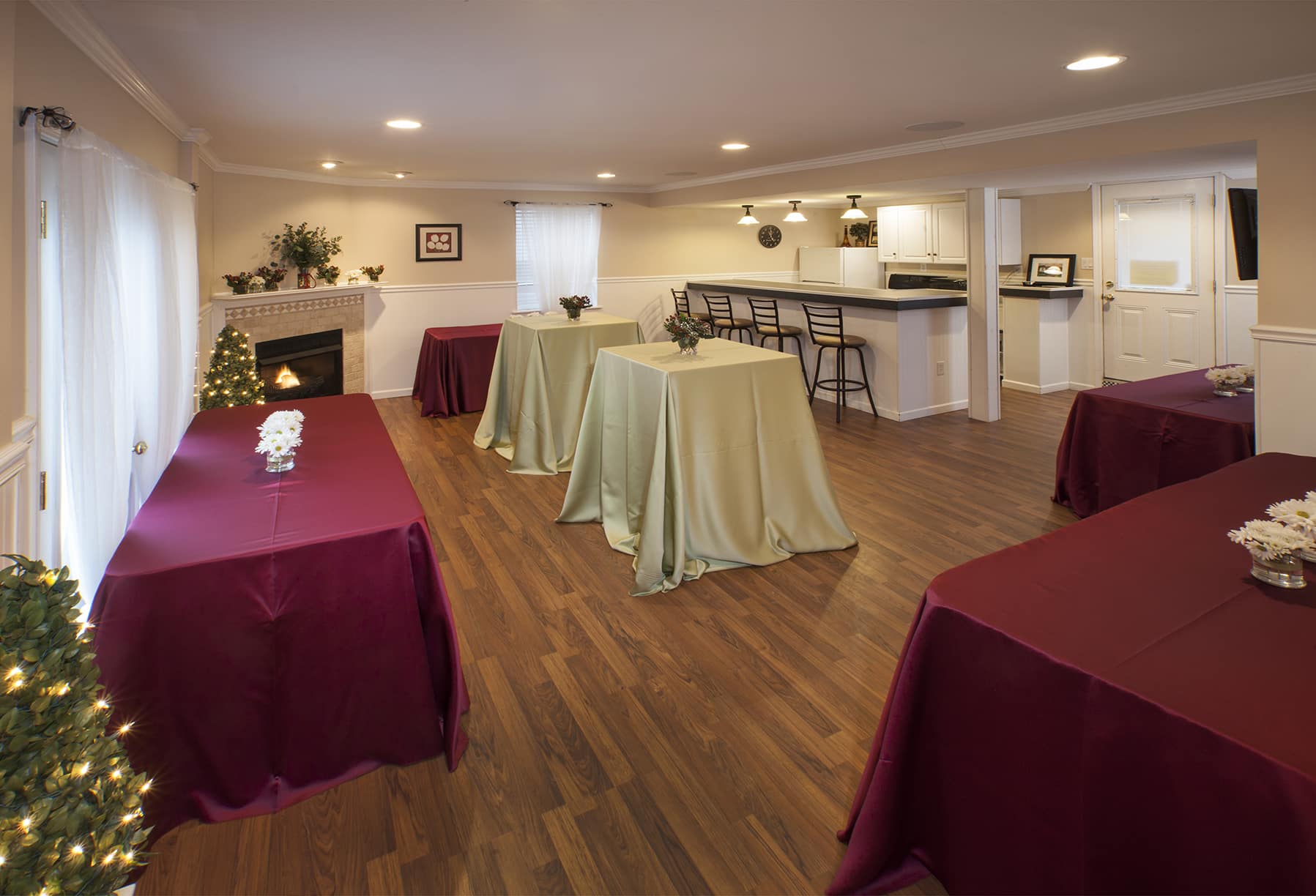 The event space consists of three areas–a 900 sq. ft. room that can seat up to 50 guests for dining together, a bar/kitchen area for food and beverage set up–complete with stove, fridge, bar and fireplace–and a second floor lounge with comfy seating to enjoy conversation or a game on TV. All three of these spaces offer televisions with the largest room set up to allow you to show videos, pictures, etc., as well as a built-in sound system for streaming your favorite tunes.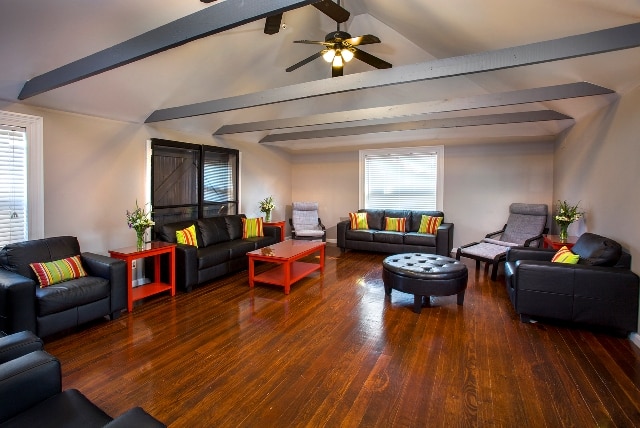 We can accommodate a total of 68 if you use additional bar seating and add tables to the second floor. Our pricing when contracting an event by 12/31/2018 (regardless of the date of the event) is $395 plus taxes for Friday, Saturday, or Sunday and $335 for a Monday-Thursday event.
Unlike many event venues, you can bring in your own food, caterer and alcohol–a considerable cost savings over having to use a specific in-house caterer or buying alcohol from the Event venue. All tables and chairs are included with the rental of the space as well. We provide the option of setting up the day before your event (provided venue is not booked) at no additional cost.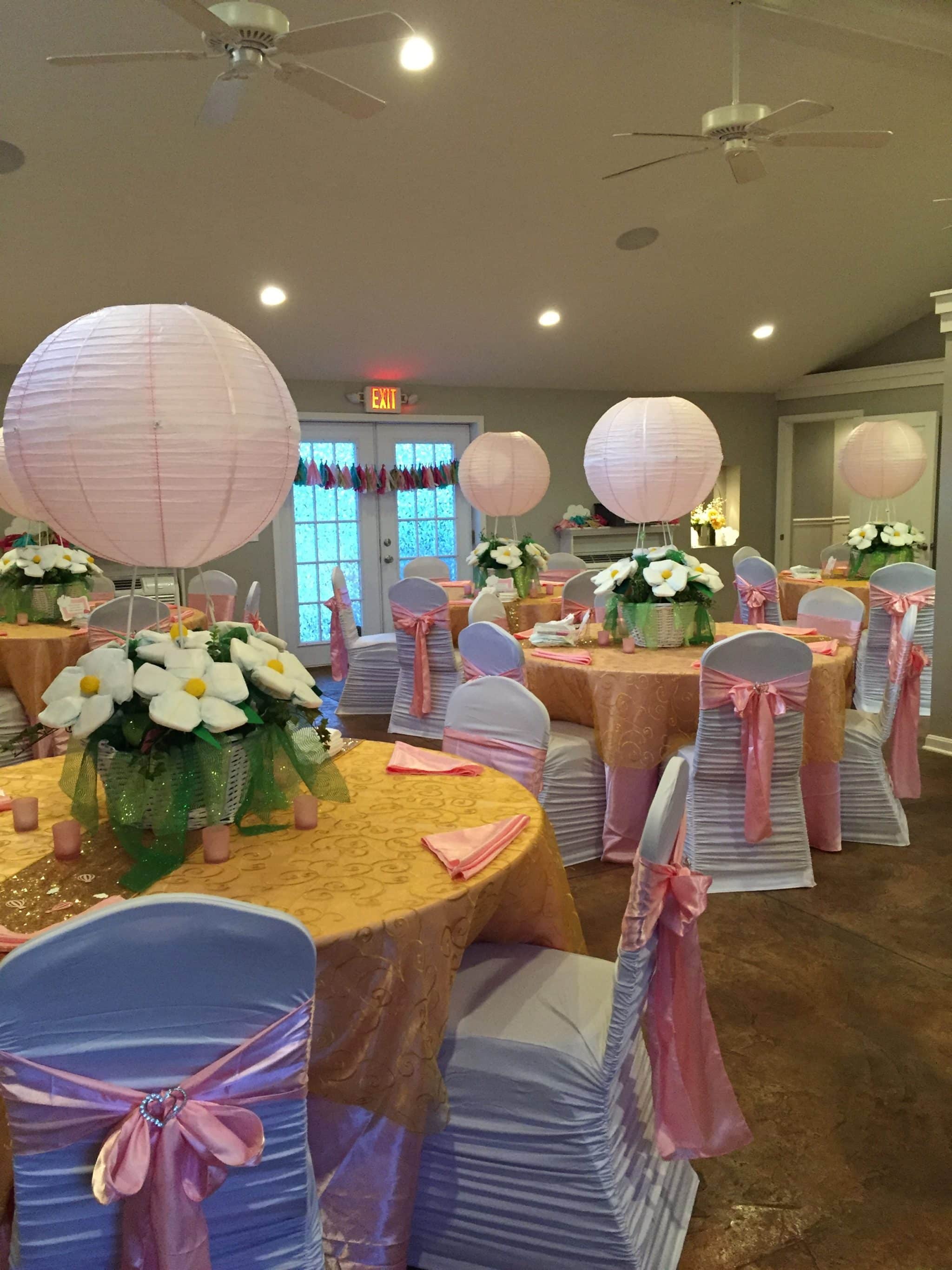 Outdoor Garden Weddings
If you're looking for an intimate setting for your wedding, we are a very affordable option. Our wedding package includes the use of our gardens for your ceremony (no additional flowers needed!) Event Center for your reception and the bed & breakfast for your first night as a married couple in one of our King whirlpool spa tub suites. The package includes outdoor chairs for your guests as well as linens for your reception, engraved cake/knife server, champagne glasses for the couple and off-street parking for up to 22 cars. We offer this package for up to 50 guests for $1295 plus taxes when contracting your wedding by 12/31/2018–regardless of when your wedding is scheduled.