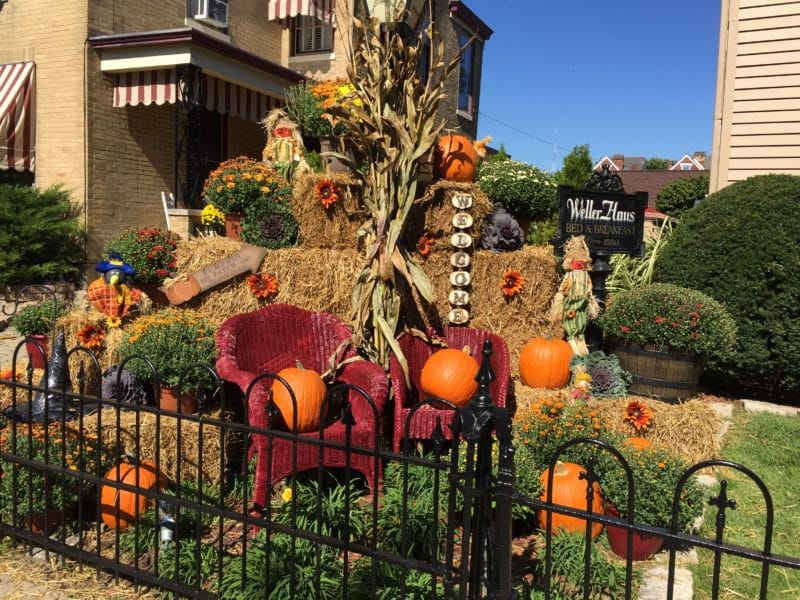 You're either ready for Fall or you're not, but for those of you who LOVE everything Fall, the Cincinnati area is a great place to enjoy every type of weekend festival. From BLINK Cincinnati to multiple Oktoberfest gatherings, Pumpkin Festivals, Sunflower Festivals and all the way to the Sauerkraut Festival in Waynesville, there is something for everyone in our area. Check out the happenings, then check our availability and book your room so you can enjoy the festivities.
If you're not opposed to crowds, then you definitely want to check out the largest Oktoberfest in the U.S.–Oktoberfest Zinzinnati-–you will not be disappointed. The running of the wiener dogs and the world's largest chicken dance are nothing but pure entertainment. And of course, you will not be at a loss for beer or food!
BLINK Cincinnati is another event not to be missed. This will be the second year for Blink–last time was 2017–and there are even more murals this year. The Roebling Bridge will have an amazing light show and 20 new murals will be placed throughout Covington as well.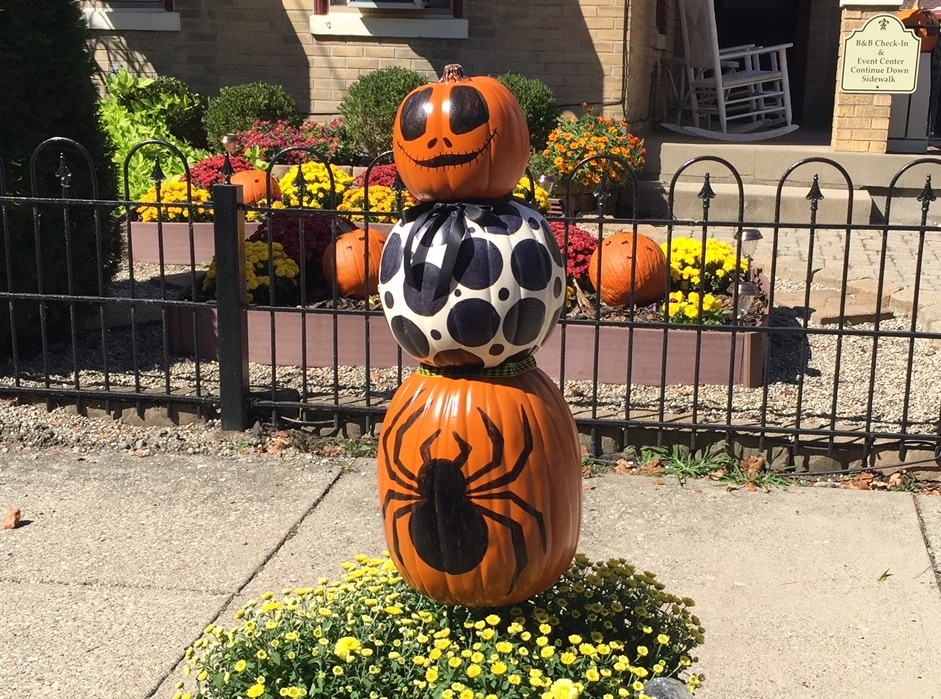 | | | |
| --- | --- | --- |
| September 6,7,8 | Vinoklet Wine & Art Festival | Vinoklet Winery |
| September 7 | Art In the Park | Bellevue Beach Park |
| September 14 | Sam Adams Taproom Oktoberfest | Sam Adams Tap Room--Logan Street |
| September 14 | Oaktoberfest | Oakley Square |
| September 20, 21, 22 | Oktoberfest Zinzinnati | Downtown Cincy |
| September 27, 28 | Newport Oktoberfest | Newport Riverfront |
| September 28, 29 | Country Apple Festival Lebanon | Warren County Fairgrounds, Lebanon |
| September 28, 29 | Pyramid Hill Art Fair | Pyramid Hill Sculpture Park |
| September 28, 29 | Burger Farm Pumpkin Festival | Burger Farm, Newtown, OH |
| September 28, 29 | Burger Farm Pumpkin Festival | Burger Farm, Newtown, OH |
| October 4, 5 | Kentucky's Edge Bourbon Festival | Newport & Covington |
| October 5, 6 | Burger Farm Pumpkin Festival | Burger Farms--Newtown, OH |
| October 5, 6 | Sunflower Festival | Gorman Heritage Farm--Evandale |
| October 5/6; 12/13; 19/20; 26/27 | Hallzooween | Cincinnati Zoo |
| October 10-13 | Blink Cincinnati Light/Art Show | Downtown Cincy & Covington |
| October 12, 13 | Cincinnati Coffee Festival | Duke Energy Center |
| October 12 | Bourbon, Bites & Brews Festival | Boone County Distilling |
| October 12, 13 | Sauerkraut Festival | Waynesville, OH |
| October 12, 13 | Burger Farm Pumpkin Festival | Burger Farm--Newtown, OH |
| October 19, 20 | Webers Farm Market Pumpkin Festival | Weber's Farm--Harrison, OH |
| October 20 | Findlay Market Fall Food Festival | Findlay Market |
| October 20 | Date Night Cincy--Fall Fest at Burger Farm | Burger Farm-- Newtown |
| October 19, 20 | Burger Farm Pumpkin Festival | Burger Farm,--Newtown, OH |
| October 26, 27 | Burger Farm Pumpkin Festival | Burger Farm--Newtown, OH |
| | | |
| | | |
| | | |
| | | |
| | | |
| | | |
| | | |