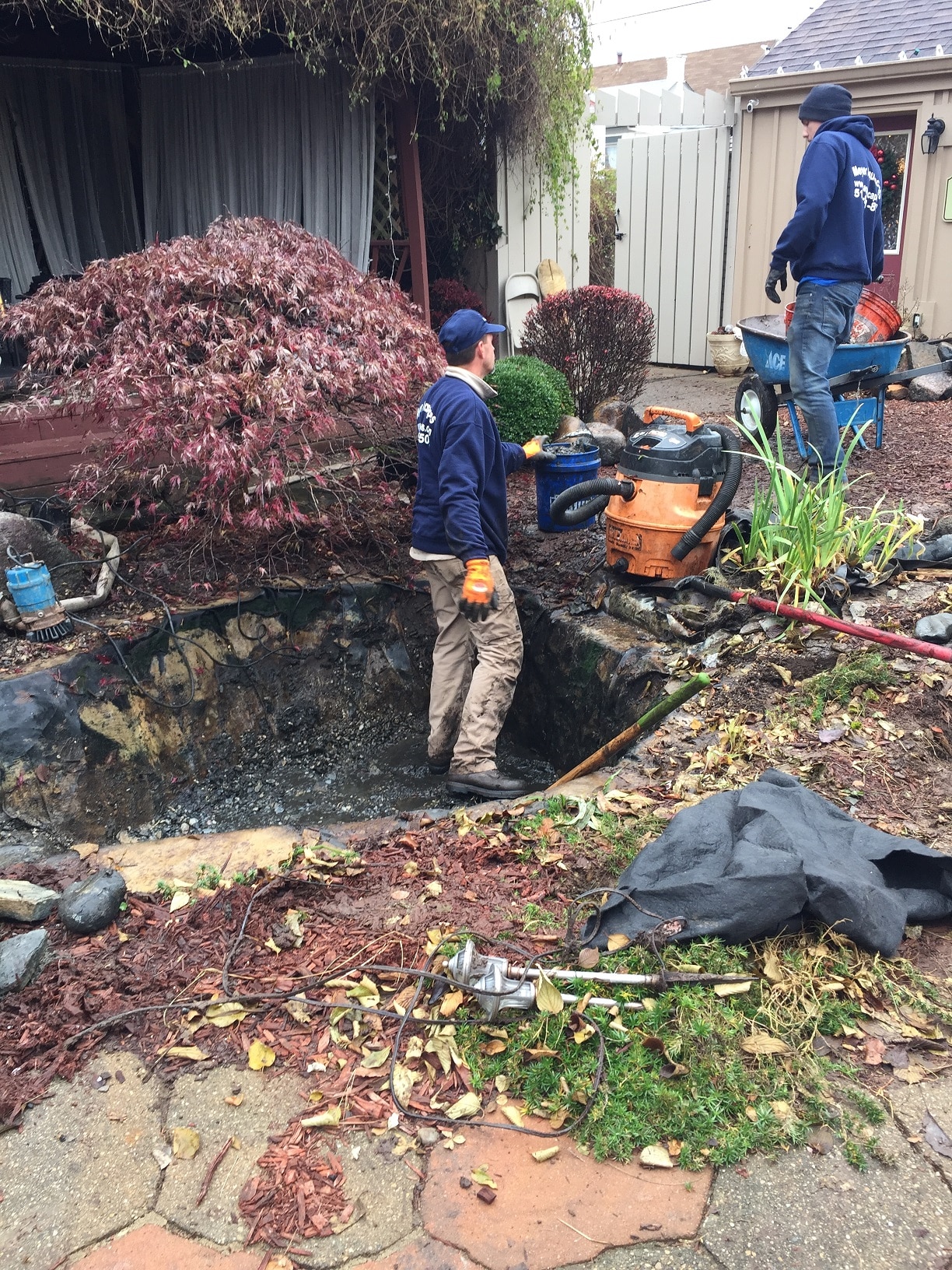 Well, it's been a long time coming but we finally have a new pond and water feature here at Weller Haus. We're so excited to share some pics and for you to enjoy it in person! Our pond is a wonderful feature in our back gardens and over the last 18 years has provided a beautiful backdrop for weddings and other events as well as ambiance for our overnight guests relaxing outside. We've anticipated the awakening of the pond in the spring as the new baby fish make themselves visible, water lilies and irises start to bloom and the water begins to flow again. We've not enjoyed the fact that as the pond has aged, there was a constant battle with leaking and issues with the direction of the water flow. So, last December we "took the plunge" and started over.
Meyer Aquascapes has always handled our pond maintenance and showed up in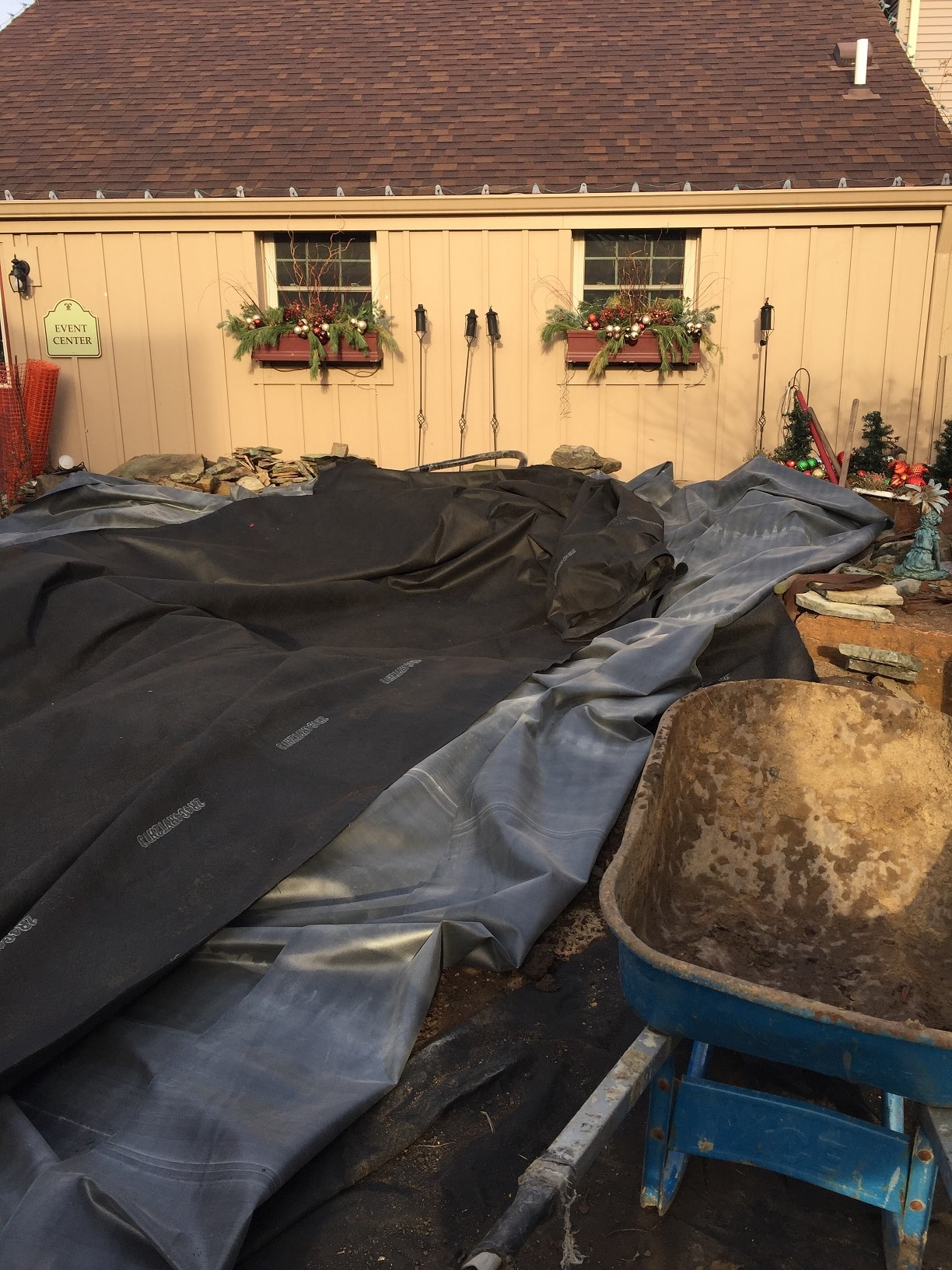 early December to manually remove the existing pond. Now, if you've been here before you know that it's virtually impossible to get a big piece of equipment into our yard to remove hundreds of heavy rocks and dig a larger pond–so everything was done by hand. No less than five men and women showed up to handle this task. They worked relentlessly through cold weather and rain to finish the job within 5 days so as not to interrupt our weekend business.
We now have a showcase water feature, surrounded by tons of beautiful limestone rock and with a magnificent 5 ft. tall water and fire urn beautifully cascading water over the sides. With two water falls and this cascading waterfall, you can't help but relax when you're sitting outside. New plants are being added regularly and as it gets warmer we are anxiously awaiting our tropical water lilies for the summer. These beauties apparently bloom and "glow" only at night.
We look forward to seeing you here soon to enjoy our new feature and perhaps take a few photos of you standing on our bridge among the gardens and rushing water.