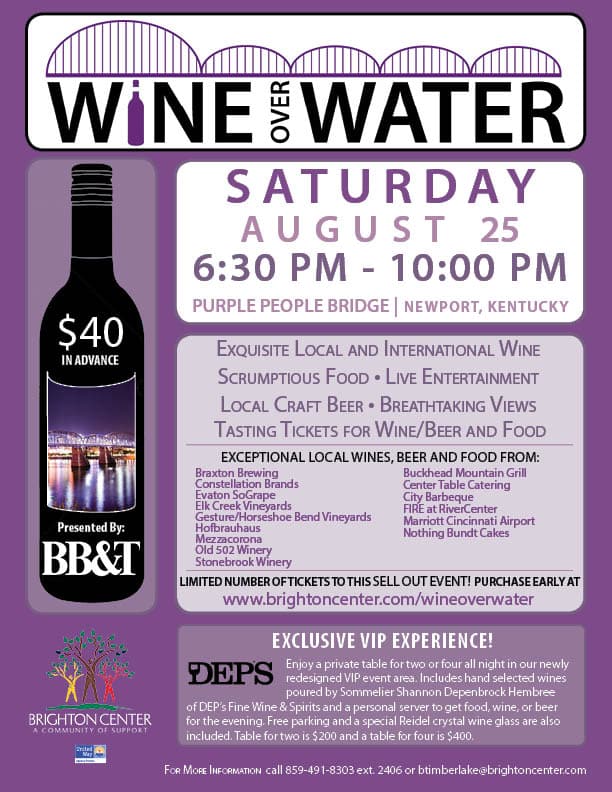 Do you need a really good reason to have a few drinks? Most of us don't, but if you do, then come on down to Sawyer Point and the Purple People Bridge the weekend of August 24/25, 2018 to enjoy beer, wine, and food while supporting a couple of great local organizations. The Brighton Center, whose mission is to help individuals and families in need, will benefit from the Wine Over Water event on Saturday, August 25. If you'd like to sample from over 100 varieties of beer, ciders and wine while listening to comedy from over 80 comedians, then Brew Ha Ha should be your stop for the weekend. Your donations for imbibing at Cincinnati Brew Ha Ha at Sawyer Point, will go toward The Cure Starts Now organization and other local charities.
Wine over Water takes place on Saturday, August 25 on the Purple People Bridge that spans the Ohio River from Newport on the Levee to Sawyer Point. Entertainment is included as are the beautiful views of downtown Cincinnati, Mt. Adams and Northern Kentucky.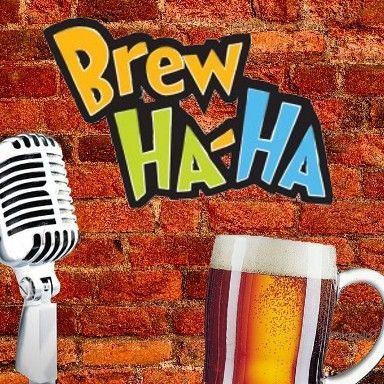 Brew Ha Ha will host both nationally and locally recognized comedians and you'll have the opportunity to sample from over 100's of beers/ciders and wine and enjoy food including Pizza, German specialties, Arepa's, Island Noodles, Pretzels, and BBQ.
Headliner comedians include Brian Posehn and Michael Ian Black. Both are seasoned comedians/writers/directors and actors with credits in both TV, big screen and books.
If you're coming, here's the details:
WINE OVER WATER: Saturday 8/25 6:30 pm to 10:00 pm $40 advance/$50 at the Door and includes 6 tickets for drinks and 6 tickets for food.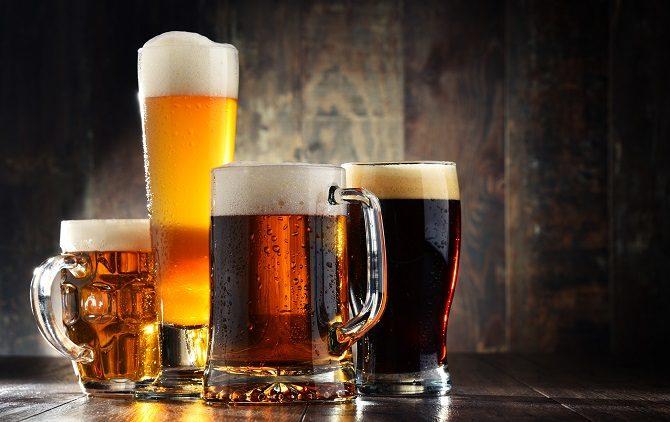 BREW HA HA: Friday–5 pm to Midnight Saturday–4 pm to Midnight. $5.00 wristband to be able to purchase alcoholic beverages. $1.00 per ticket for beer/wine. Two tickets will get you a sample size and seven will get you a full size beverage.
So come on out the weekend of August 24 and 25, spend your money, drink it up and enjoy a few laughs, UBER it back to Weller Haus–because you know you want to stay here if you're going to either of these. Mention this post and get 10% off your room rate.