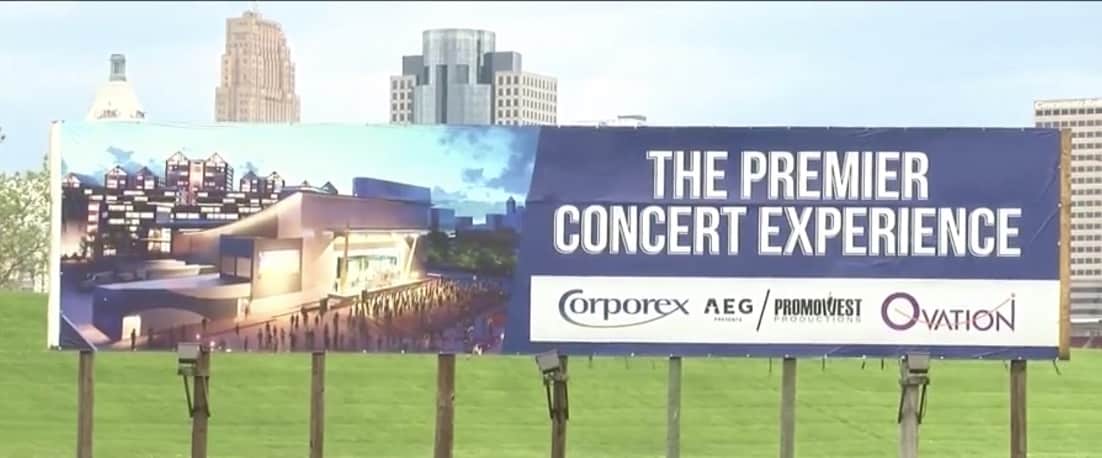 Well, we were just talking about the music scene in Cincinnati/Northern Kentucky and how expansive it has become…and look what happened on Thursday! The announcement that a new $40 million indoor/outdoor concert is being built by national concert promoter AEG & PROMOWEST based in Columbus, OH. Being billed as a "world-class, best in the country, premiere facility", the venue will be within walking distance of Weller Haus Bed, Breakfast & Event Center.
With 38,000 square feet of indoor space seating 2800 people and an outdoor amphitheater that will seat 7000 on up to one acre of land, the facility is being built on top of a parking garage capable of holding 550 cars. The backdrop of the Cincinnati skyline, the Ohio River and the Reds & Bengals stadiums will set a beautiful scene for the new development.
Future expansion on the Ovation land site will include a hotel (stay with us!) retail shops, restaurants, residential apartments as well as a new pedestrian bridge. The facility is literally two blocks to the west of Newport on the Levee and the Aquarium–and that Levee is also going to be undergoing a massive renovation in the next two years. So we have a LOT going on here……just more reasons to visit.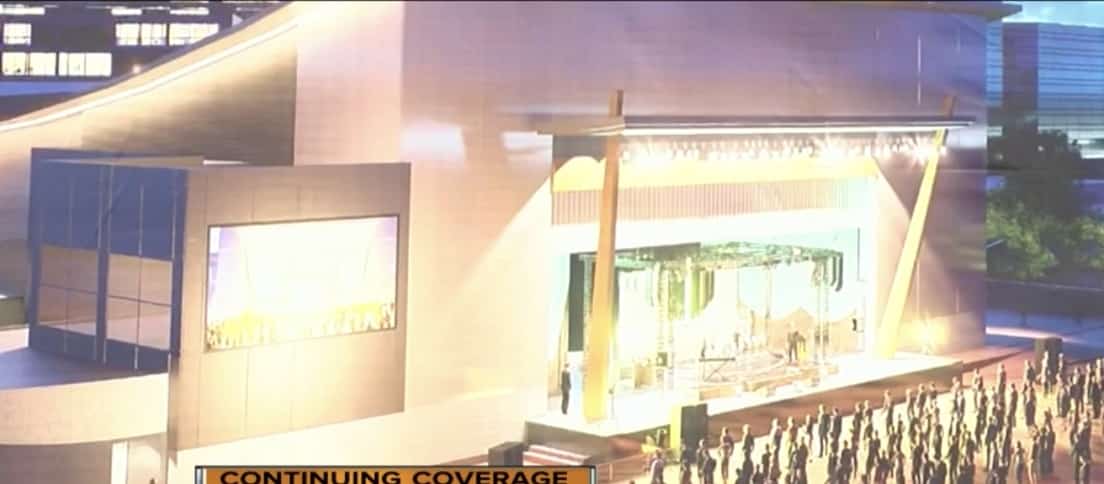 Groundbreaking is taking place almost immediately with the first concert expected in late 2020. The concert promoters expect to hold at least 180 concerts per year with about 30 of them slated to be outdoor events.
What a great boost for the area's economy and a nice addition to all of the current concert venues in the area. We look forward to having you stay with us while you're attending a concert.