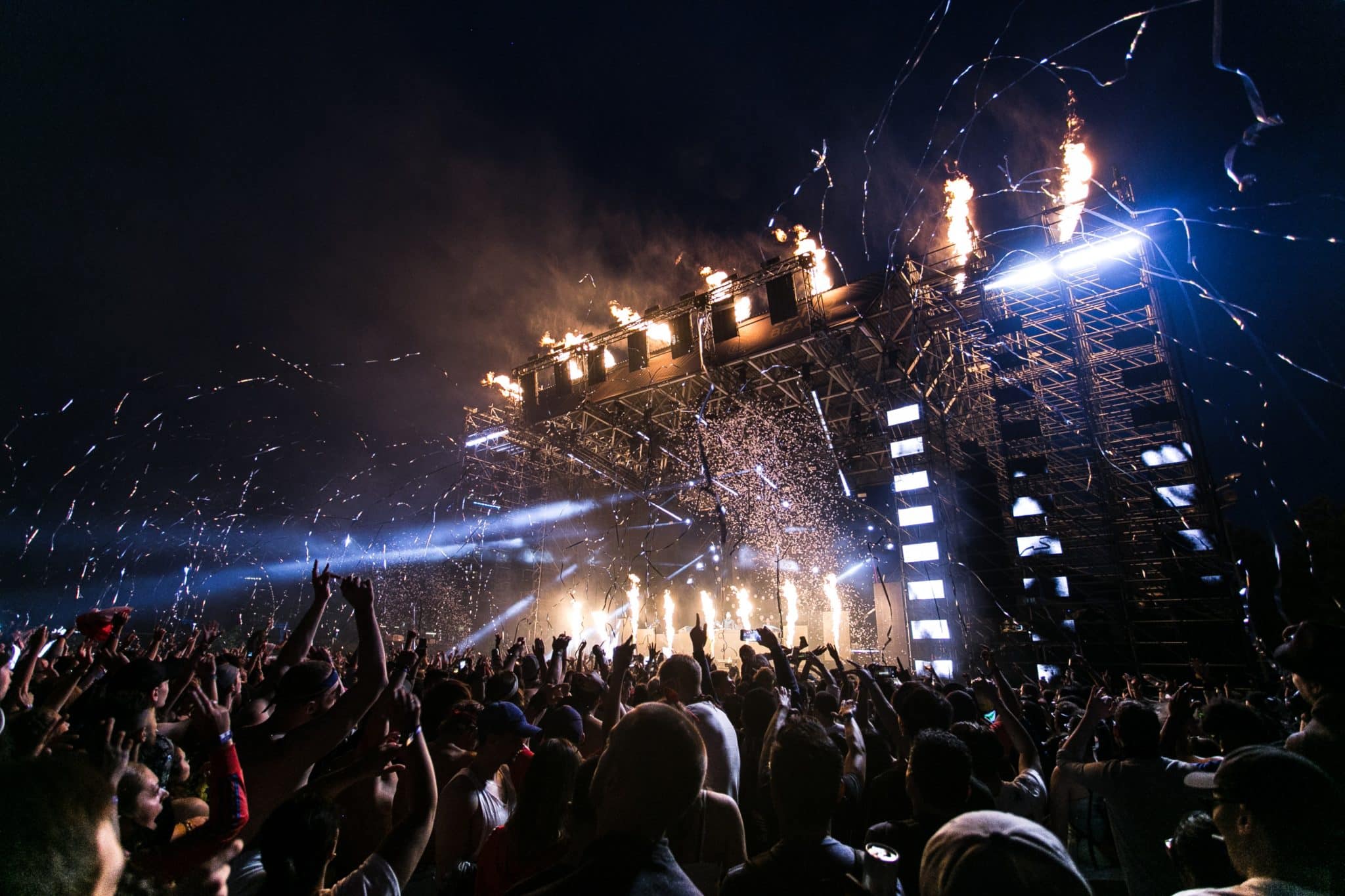 If you're a music fanatic, then you will not be disappointed by the acts–local, regional and national–coming through Cincinnati every year. While the summer is always in full swing with every type of genre rolling through town–not to mention a couple of huge music festivals–you can probably find at least one concert meeting your music preference during the year.
The variety of musical artists performing in Cincinnati is supported by the uniqueness of every venue where performances are held. The outdoor venues at Riverbend become home to some of the biggest national country acts–often times with multiple performers at each event along with a headliner. Bogart's, Taft Theatre, Jack Casino, US Bank Arena and Cincinnati Memorial Hall host both regional and nationally recognized voices while venues like Ludlow Garage and Thompson house welcome local and regional musicians.
Here's a small sampling of what's coming to the Cincinnati music scene through July 31–and this isn't even half of what's planned. To find out more details you can go directly to the website of each individual venue to view the scheduled performances.
| May 10 | Insane Clown Posse | Jack Casino |
| --- | --- | --- |
| May 12 | The 1975 | PNC/Riverbend |
| May 16 | Rascal Flatts | Riverbend |
| May 31 | Bunbury Festival | Sawyer Point |
| June 1 | Hunter Hayes | Bogart's |
| June 1 | Judy Collins | Cincy Memorial Hall |
| June 2 | Travis Tritt/Charlie Daniels | PNC Pavillion |
| June 3 | Rob Thomas | PNC Pavillion |
| June 5 | Todd Rundgren | Taft |
| June 7 | Hozier | Taft |
| June 8 | Luke Bryan, Cole Swindel | Riverbend |
| June 8 | Panic! At the Disco vs. Fallout Boy | Bogart's |
| June 15 | Carrie Underwood | US Bank Arena |
| June 20 | Brantley Gilbert | Riverbend |
| June 21 | Tom Petty Tribute | Bogarts |
| June 28 | Trace Adkins | Jack Casino |
| July 2 | Dave Matthews Band | Riverbend |
| July 12 | Peter Frampton | Riverbend |
| July 12 | Leanne Rimes | Cincy Memorial Hall |
| July 12 | Carly Rae Jepson | Bogarts |
| July 17 | Third Eye Blind | PNC Pavillion |
| July 18 | Jimmy Buffet | Riverbend |
| July 20 | Hootie & the Blowfish | Riverbend |
| July 20 | Dionne Warwick | Jack Casino |
| July 21 | Brad Paisley | Riverbend |
| July 23 | Alice Cooper | Riverbend |
| July 24 | Train/Goo Goo Dolls | Riverbend |
| July 24 | The Lettermen | Cincy Memorial Hall |
| July 25 | Wiz Khalifa | Riverbend |
| July 26-27 | Macy's Music Festival | Paul Brown Stadium |
| July 26 | Uncle Kracker | Riverfront Live |
| July 26 | Righteous Bros | PNC Pavillion |
| July 26 | Battle of Brits--Bowie vs. The Beatles | Bogarts |
| July 27 | Heart & Ellie King | Riverbend |
| July 28 | Moe & the Blues Traveler | Riverbend |
| July 31 | Jon Belion | PNC Pavillion |
| | | |